It's a dark and stormy night. The wind is howling and rain is pelting down on the roof. The lights flicker as the storm intensifies. And then they go out altogether. So begins your adventure. An emergency isn't the kind of adventure most of us would choose to go on, but being prepared in advance means less stress and anxiety in the event that an emergency does happen. Start your preparedness journey today, and let Pelican help you every step of the way.
The first step in being prepared is to know what kind of emergencies may occur where you are. Severe thunderstorms, heat waves, and home fires can happen anywhere, but other events, like hurricanes, tornadoes, and earthquakes, are often more common in specific areas. We've created a map of common disasters in the USA by state that can help you determine what you should prepare for. Keep in mind that this map isn't exhaustive, and should be used as a starting place for your preparedness journey. For more maps and information, please visit the
Red Cross
and
The Washington Post
.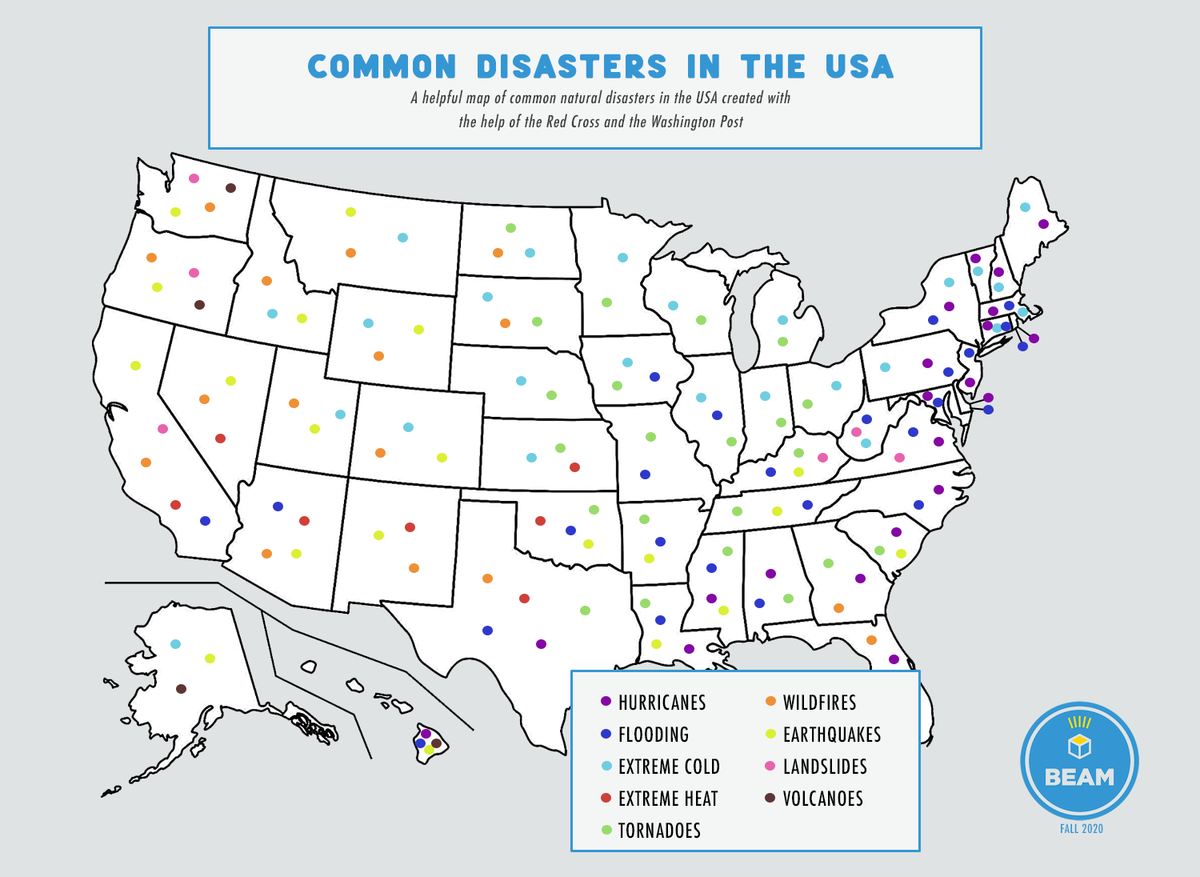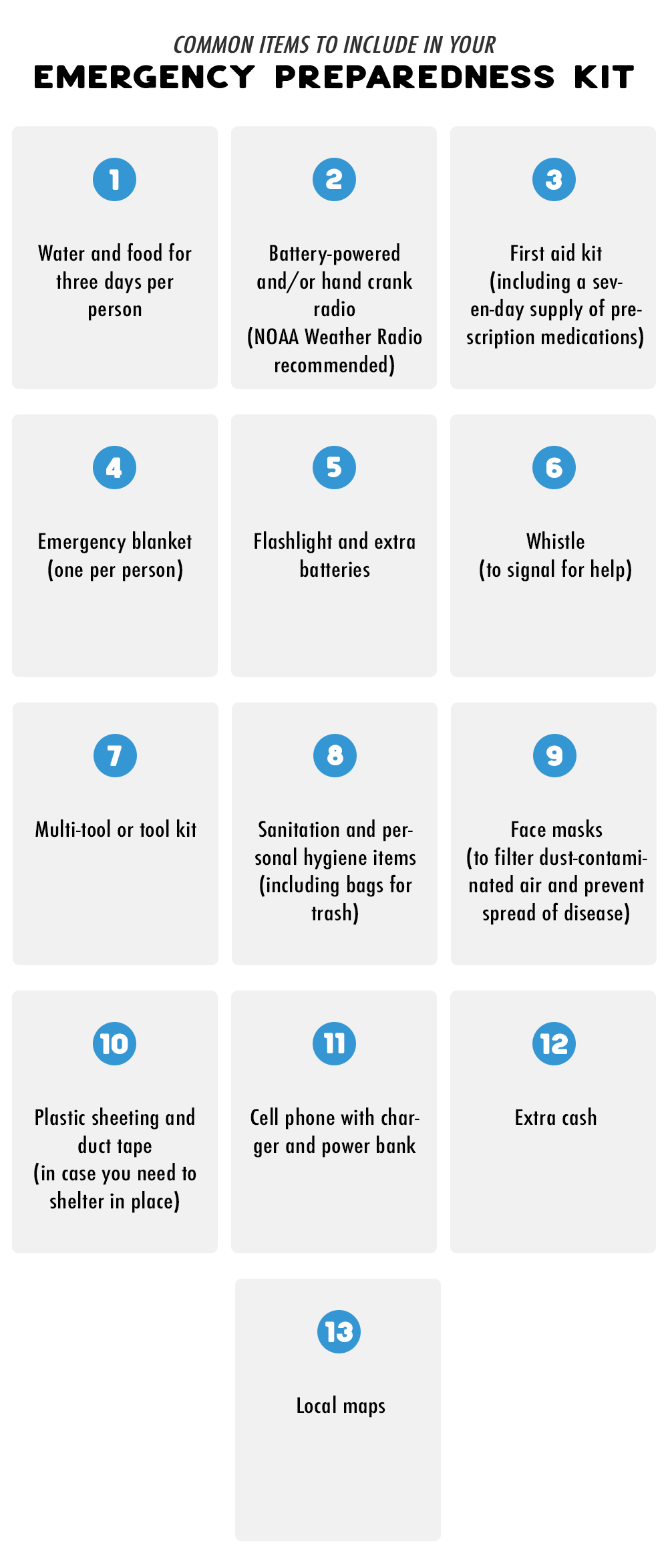 The next thing to do is to put together an emergency preparedness kit, and this is where Pelican can help. Start big: you need something to keep your kit in.
The backpacks in the Mobile Protect Series are excellent for this kind of use. They're durable, made out of heavy-duty, water-resistant nylon with impact zones to help the bag stand up to rough handling. The Mobile Protect backpacks also have a variety of pockets to keep your kit organized so that when you need it, you will know exactly where everything is inside it. These backpacks come in three sizes, which means that one will be the right size for your kit, no matter how big it is.
Beyond just providing a backpack to house your emergency preparedness kit, Pelican can provide some important items within it and help organize others. For instance, Pelican has a large selection of flashlights that you could choose for your kit.
Safety lights are tested and certified not to be a source of ignition in potentially hazardous conditions, such as in case of a gas leak following a tornado or earthquake.
Headlamps can be helpful in a variety of circumstances because they keep both of your hands free for work, whether you're applying first aid or shifting debris after a disaster.
Pelican has a line of Personal Utility Cases that are perfect for keeping your emergency preparedness kit organized.
The Ruck Cases feature a rigid internal tray and flexible lid organizer that both have a MOLLE-style loop system. These cases are great at keeping a fully-stocked first aid kit or a small toolkit neat and tidy.
A G40 Go Case is the perfect size for housing a cell phone, along with its charging cord and a power bank. Even better, the cell phone tray in this case has credit card slots where you can keep a stash of cash. Depending on the size of your power bank, you may even have room for maps or a low profile whistle in your G40 Go Case.
But preparedness doesn't begin and end with a single kit for your house in a Mobile Protect backpack.
If you need to protect delicate equipment during a disaster Pelican hard cases are the toughest on the market and have a variety of protective inserts that can be used inside them. If you want a smaller emergency kit to keep in the car or at work, or if you have a larger family and need to keep a larger kit, then Pelican hard cases come in a huge number of sizes that will fit your needs.
Pelican Elite Coolers can be prepped in advance of large storms, like hurricanes, so that you can keep your perishable food safe in the event of power outages.
Being prepared takes planning before a disaster happens. But being prepared also means that when disaster strikes, you're ready to take it on. Put in the work today, and let Pelican help keep you safe for years to come.